S82 Air Leg Pneumatic Rock Drill Pusher Leg Rock Drill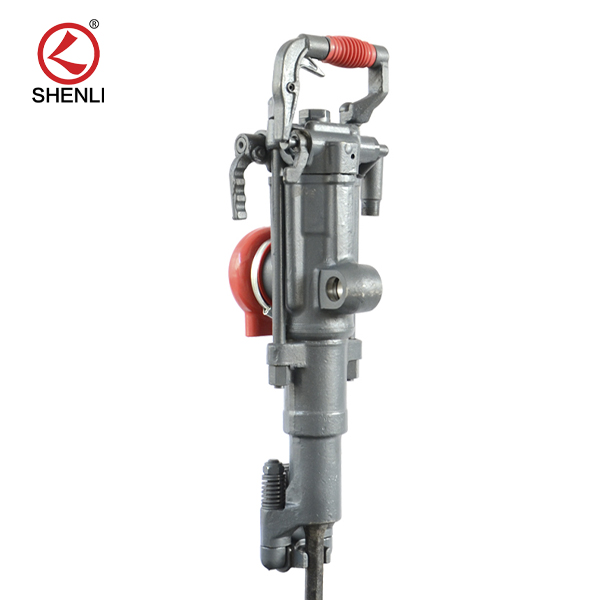 S82 Air Leg Pneumatic Rock Drill Pusher Leg Rock Drill
Scope of application: Model S82 air-legged rock drills are heavy-duty air-legged rock drills with high efficiency and low consumption, which are especially suitable for use in the construction of ra……
Scope of application:
Model S82 air-legged rock drills are heavy-duty air-legged rock drills with high efficiency and low consumption, which are especially suitable for use in the construction of railroads, highways, hydropower, etc. They are also a substitute product for metallurgy, coal and other mining roadway boring and various rock drilling operations.
Parameter/Model
S82
Weight(Kg)
26.5
Cylinder diameter(mm)
82
Piston stroke(mm)
60
Working air pressure
0.4Mpa~0.63Mpa
Impact energy(J)
≥78J(0.63Mpa)

≥69J(0.5Mpa)

≥50J(0.4Mpa)

Air consumption(L/S)
≤88L/s(0.63Mpa)

≤63.5L/s(0.5Mpa)

≤52L/s(0.4Mpa)

Percussive frequency(Hz)
≥39Hz(0.63Mpa)

≥37Hz(0.5Mpa)

≥36Hz(0.4Mpa)

Torque(N·m)
≥26N·m(0.63Mpa)

≥21N·m(0.5Mpa)

≥16.5N·m(0.4Mpa)

Use water pressure(Mpa)
Unlimited
Boreholes diameter(mm)
34~45mm
Drilled holes depth(M)
5M
Operating temperature(℃)
-30℃~45℃
Bit head size(mm)
R22*108mm
S82 air-leg rock driller is suitable for drilling horizontal and inclined holes in soft to hard rocks, the diameter of the gun hole is generally φ34-45mm, and the effective and economic drilling depth is 5m, and it can be equipped with FT160A air-leg, FT160C long air-leg and FT160B air-leg according to the size of the roadway section and the operating conditions, and it can also be equipped with drilling car or drilling frame for dry and wet rock drilling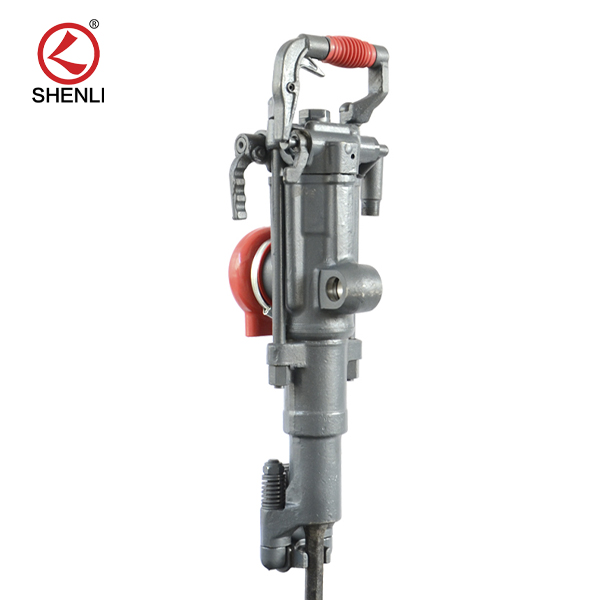 Our company introduces its newest heavy duty equipment- The Model S82 air legged rock drills- engineered with high efficiency performance in mind whilst maintaining low energy consumption levels; perfect for use in infrastructure construction projects like railways systems or hydroelectric power plants amongst others. One notable feature that sets these drills apart from other similar equipment is their innovative air leg design which ensures optimal maneuverability whilst also enhancing stability when working on rough terrain.
Reduced operator fatigue is achieved through this design as well enabling longer work periods without sacrificing performance or safety levels. What's more the Model S82 exhibits versatility when it comes to its usage allowing for effective deployment in a wide variety of tasks ranging from underground coal mining and metallurgy tunnels to rock drilling operations- making it an essential piece of equipment for any job site. When you're tackling heavy duty drilling projects having the right equipment is crucial – and the Model S82 air legged rock drill is a top contender for this need.
With an impressive drilling speed this equipment offers efficiency and speed that will enable your team to complete even large scale infrastructure projects without delay or compromise on quality results. Additionally its low energy consumption makes it an eco friendly choice that can help you save money on project costs without sacrificing performance. Not only does it prioritize efficient results – but the Model S82 also prioritizes operator comfort with its ergonomic design and reliable grip that minimizes fatigue during extended use – ensuring optimal performance from your team members as well as your equipment.
The drills compact size and ease of transport make it convenient for taking to any job site too while its high quality materials ensure durability through even the toughest job site conditions. Ultimately choosing the Model S82 air legged rock drill as your go to heavy duty drilling tool is a smart investment in both efficiency and performance capabilities for your project needs. For those in need of a dependable machine that can aid in completing projects quickly and efficiently without compromising safety the Model S82 is an ideal choice.
This equipment boasts high efficiency rates with low energy consumption while providing versatility throughout its features. Its long lasting construction ensures the longevity necessary for continued productivity well into the future.