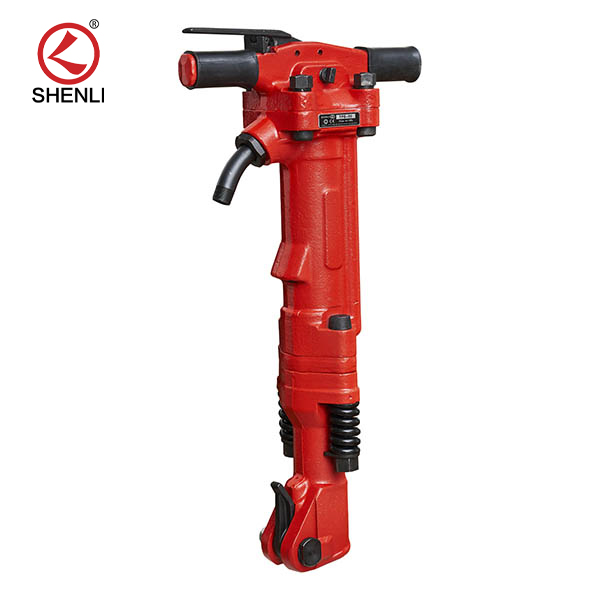 TPB90 Air Breaker Pavement Paving Breaker Air Concrete Breaker Pneumatic Pick
Product introduction: TPB-90 crusher adopts the mature technology of TOKU Group, Is compressed air as the power of the crushing tool, can efficiently complete the reinforced concrete, rock, leachin……
Product introduction:
TPB-90 crusher adopts the mature technology of TOKU Group, Is compressed air as the power of the crushing tool, can efficiently complete the reinforced concrete, rock, leaching green crushing work, with more horsepower, higher efficiency, longer life characteristics, especially suitable the crushing operation of extra-large, extra-thick and extra-hard objects is mine, bridge, road and municipal construction the ideal tool for foundation engineering construction!
SHNNLI paving breakers are used in road construction and building foundation work site and used to break high-strength concrete.
High Durability Long Life:
Alloy steel forged parts provide maximum durability.
Original front head design for high durability.
Removable bushing to protect wear of front head.
Ergonomic Series Available:
Anti-vibration handle is available for workers healthcare.
Functions:
Forged latch retainer for quick chisel change.
4 bolts handle type for low running cost
Technical parameter
Model

Piston

Diameter

mm

Piston

Stroke

mm

Percussive

Frequency

b.p.m

N.W

kg  lb

Length

mm

Air

Consumption

M3/min

Air Tube Lnner Diameter

mm

Bit Head Size

mm

Air Lnlet Size

PT

TPB-90
66.67
152
1400
42.0
92.4
723
2.2
19
1-1/8×6 or

1-14/×6

3/4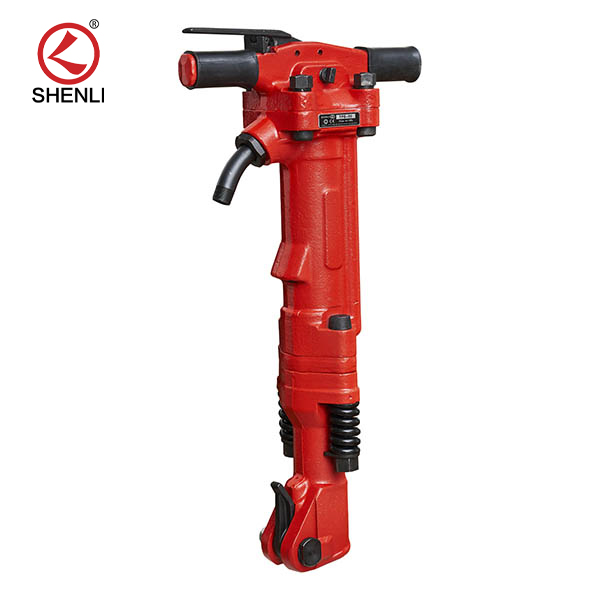 Construction professionals looking for a top-performing crusher to manage their toughest jobs should consider the TPB-90 machine from TOKU Group. Combining advanced technology with sturdy components to pulverize reinforced concrete, rock or leaching green material makes this device an efficient powerhouse in its class utilizing compressed air for added horsepower that provides longer life than traditional power sources. With its impressive strength and precision engineering capabilities; this piece of machinery particularly shines during projects requiring working on larger than average objects such as mines, bridges, roads or municipal construction sites. Contractors will appreciate how versatile the TPB-90 crusher is since it can work equally well with excavators backhoes or skid steers.
For those breaking pavement or other hard surfaces consider using SHNNLI paving breakers. Breaking up large sections of concrete or other hard materials can be a tiring task but not if you have access to SHNNLI paving breaker – its powerful, reliable, and ideal for professionals who need top performing equipment! The machine boasts high power motors, strong hammer piston mechanisms with cutting edge shock absorbing systems which combine together perfectly making any job feel effortless.
The TPB 90 crusher also has got you covered while crushing reinforced concrete or rock into smaller pieces at lightning speed without compromising on user safety.
Its compact design coupled with lightness allows for improved control even when maneuvering around job sites- never stress about mobility again. Furthermore theres an innovative shock absorber mechanism integrated into its design reducing vibrations while keeping noise levels low so that operators can work comfortably. What makes TPB 90 crusher stand out?
Its long lasting durability is a testament to the high grade materials and components incorporated during production. The advanced safety feature like an anti rebound system is an assurance of protection to operators while providing top notch performance – a perfect combination! If you want nothing but the best in terms of excellence for your foundation engineering construction requirements – opt for none other than the TPB 90 Crusher! Its unparalleled power packed motor coupled with cutting edge components & sophisticated safety protocols make using this device for crushing reinforced concrete, rock formations and leaching greens anything but a hassle. As far as scale goes; no job is too big or small for the TPB 90 crusher – it always gets the work done efficiently and effectively.
So don't hold back – get your hands on the TPB 90 crusher today and witness precision at its finest!