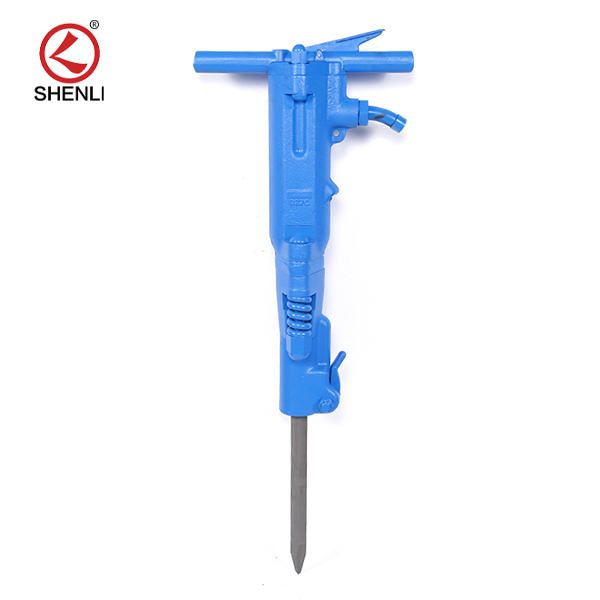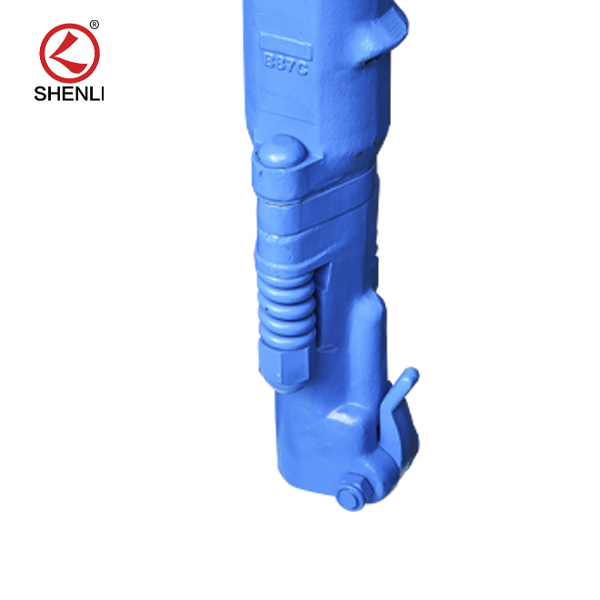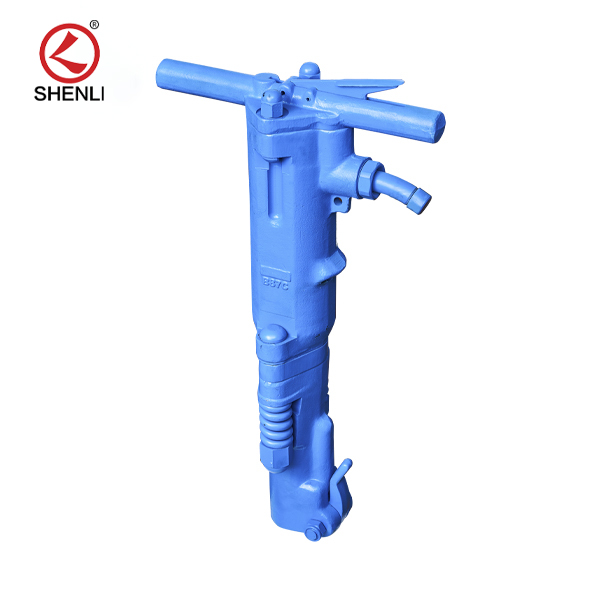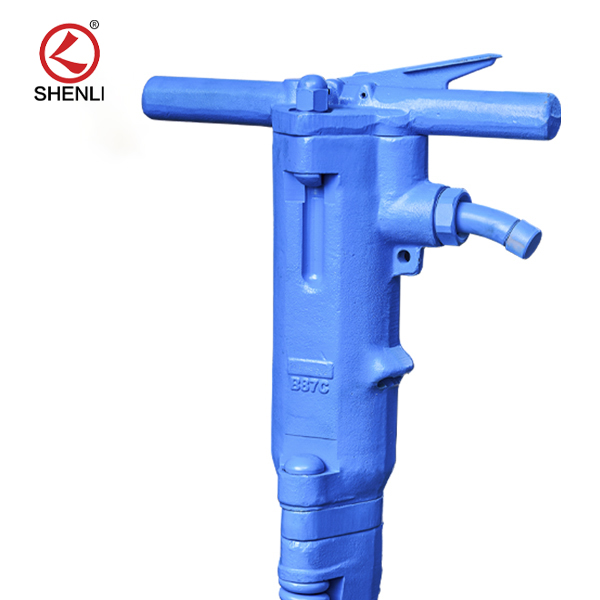 B87C Pneumatic Pick Air Shovel Cement Crusher Pneumatic Chipping Hammer
Product Description: The B87C crusher is made from Canada. Denver pneumatic Group company mature technology, with compressed air as a power crushing tool, can efficiently complete reinforced concret……
Product Description:
The B87C crusher is made from Canada. Denver pneumatic Group company mature technology, with compressed air as a power crushing tool, can efficiently complete reinforced concrete, rock, leach, etc crushing work, with more horsepower, higher efficiency, longer life and other characteristics, especially suitable for special the crushing operation of large, thick and hard objects is mine, bridge, road, municipal construction and so on ideal tool for foundation construction.
Applications:Construction and installation work to break concrete, frozen soil and ice, mining soft rock, demolition of walls, pavement, cement, etc;
Function:
High Power High Productivity
Long piston stroke provides superior impact energy.
High Durability Easy Maintenance
Reinforced cup retainer for high durability
Replaceable bushing to protect wear of cylinder.
Simple structure for less maintenance
Technical parameters:
| | |
| --- | --- |
| Product Model | B87C |
| Weight(KG) | 39 |
| Length(MM) | 688 |
| Working air pressure(MPA) | 0.63 |
| Impact energy | 37±10% |
| Impact power | 0.9±10% |
| Impact frequency | 24±10% |
| Air consumption | 42±15% |
| The inner diameter of gas pipe | 19 |
| Brazing tail specification | 32×152 |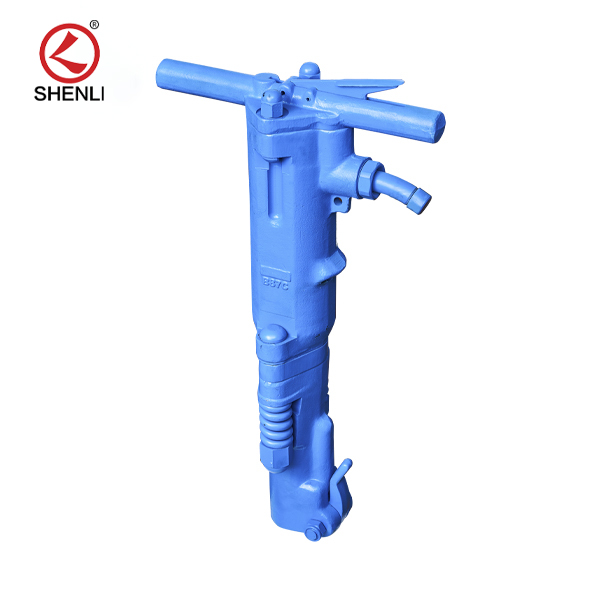 Get acquainted with the remarkable B87C crusher – an exceptional tool that combines modern technology with high end engineering for exceptional performance and unmatched crushing capabilities. Made in Canada by Denver pneumatic Group Company this crusher surpasses all expectations when compared to conventional tools used for crushing purposes.
Unlike others in the market powered by electricity or fuel based engines this machine crushes using compressed air – hence why its called a pneumatic crusher. This powerful tool boasts unmatched strength capable of handling even the toughest materials such as reinforced concrete, rocks, leach- among others- thanks to its high horsepower output; you get your crushing tasks done quickly without hassle! Even more satisfying is knowing that this machine has been built to last; sturdy enough for undertaking demanding jobs repeatedly over an extended period.
The B87C Crusher finds application particularly fitting in infrastructural development projects such as municipal constructions or bridge building – where large thick tough materials require crushing to make more functional.
You'll appreciate the machines remarkable feature range, which places it ahead of its competition. Its long lifespan guarantees value for money while its super crushing power ensures speedy task completion. In need of a reliable tool that can handle any crushing operation with ease?
Look no further than the B87C crusher -the perfect solution whether you're working on a massive construction project or small scale DIY endeavors. Thanks to its exceptional versatility this state of the art tool is ideal for those in the construction industry looking to invest in only top quality equipment designed to deliver superior performance, reliability and durability time after time.
No other machine can match up against this cutting edge piece of equipment when it comes to taking on even some of the most demanding projects around – making it an absolute must have for any dedicated contractor or seasoned construction professional. Put your faith in the B87C crusher and experience unmatched crushing technology today.