Y20LY Handheld Rock Drill Pneumatic Rock Drill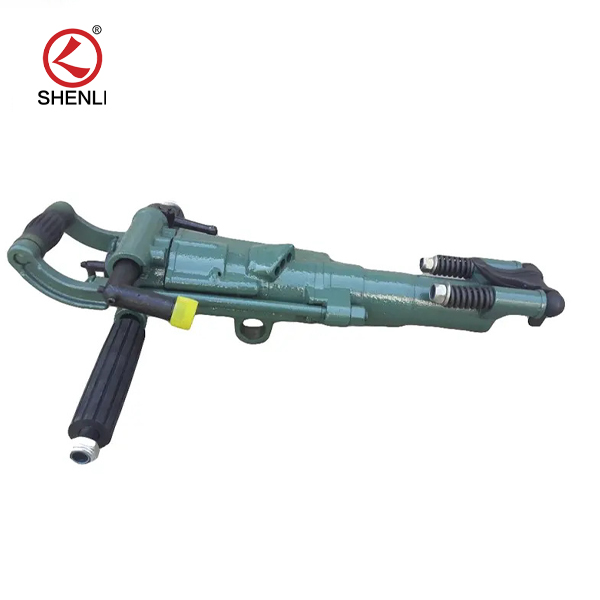 Y20LY Handheld Rock Drill Pneumatic Rock Drill
Product description: Y20LY hand-held pneumatic leg dual drill is a kind of light rock machinery, which can be used in secondary blasting in mines and quarries as well as in stone work. FT100 pneuma……
Product description:
Y20LY hand-held pneumatic leg dual drill is a kind of light rock machinery, which can be used in secondary blasting in mines and quarries as well as in stone work. FT100 pneumatic leg can also be used as pneumatic leg drill to drill horizontal or inclined holes in small holes. Y20LY rock drill is an ideal light rock drill because of its small gas consumption, light weight, large torque and simple structure. It can be used with a small air compressor and is easy to operate and maintain
Application areas:
Mainly used in mining, railroad, water conservancy and stone works in the drilling of shell holes and secondary blasting and other operations.
Product features:
The operator is subjected to less machine vibration force, more powerful ballast force, and strong and durable parts. Especially suitable for drilling vertical downward blast holes.
Technical parameters:
N. W.

(KG)

18
Length

(mm)

609
Cylinder diameter

(mm)

φ60
Piston stroke

(mm)

50
Using air pressure

(Mpa)

0.4~0.5
Impact energy

(J)

32.7
Precussive frequency

(Hz)

≥30
Air consumption

(L/S)

≤25
Working water pressure

(Mpa)

0.2~0.3
Boreholes

Diameter

(mm)

34-42
Bit head size

(mm)

22*108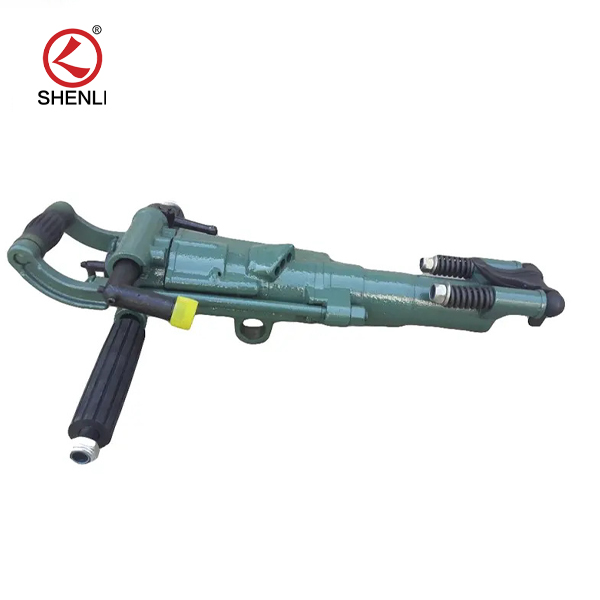 Introducing the versatile Y20LY Hand held Pneumatic Leg Dual Drill! Whether you're involved in secondary blasting activities in mines or need to work on stonework projects – this tool can handle various tasks effortlessly. Additionally the FT100 pneumatic leg doubles up as a drill that can dig horizontal or inclined holes. The Y20LY rock drill has everyone talking thanks to its unbeatable pricing without compromising on performance.
Its lightweight design ensures minimal fuel consumption while providing powerful torque capabilities. And don't forget how easy it is to operate and maintain! If you ever need something portable simply combine it with a small air compressor! Whether you're working with tough rocks or have stringent depth requirements – the Y20LY handles everything like a pro! Its dual pressure control system offers precise drilling operations that truly set this compact powerhouse apart from others on the market today! Ease of use durability and efficiency are three essential qualities that make any rock drill stand out from competition – qualities that you'll find perfectly embodied within the Y20LY Hand held Pneumatic Leg Dual Drill. At just 11kg weight wise transporting this tool around cramped workspaces has never been easier.
Whats more the Y20LY is incredibly sturdy and can handle the most gruelling of work environments. This rock drills exceptional energy efficiency is another reason to invest in it. Despite consuming minimal gas its large torque output ensures that jobs are completed quickly and efficiently making it a cost effective option for all drilling needs.
On top of that the compact design of this tool allows it to fit easily into even the tightest of spaces without any challenges. Are you still contemplating whether to get this rock drill? Invest in the Y20LY now and see your drilling capabilities go to new heights!