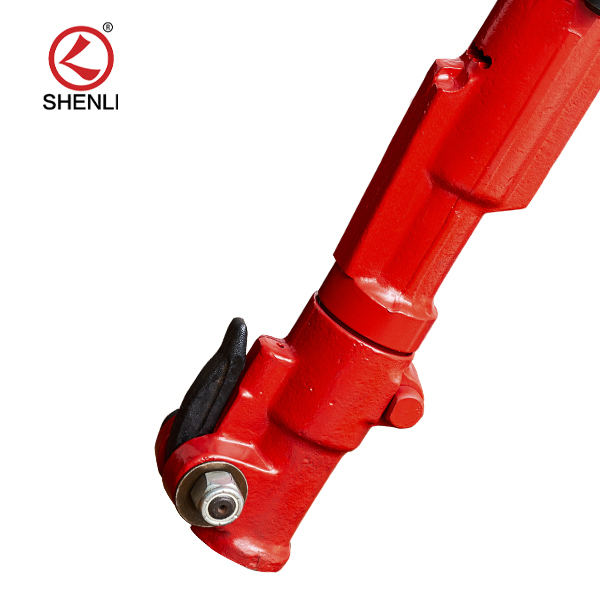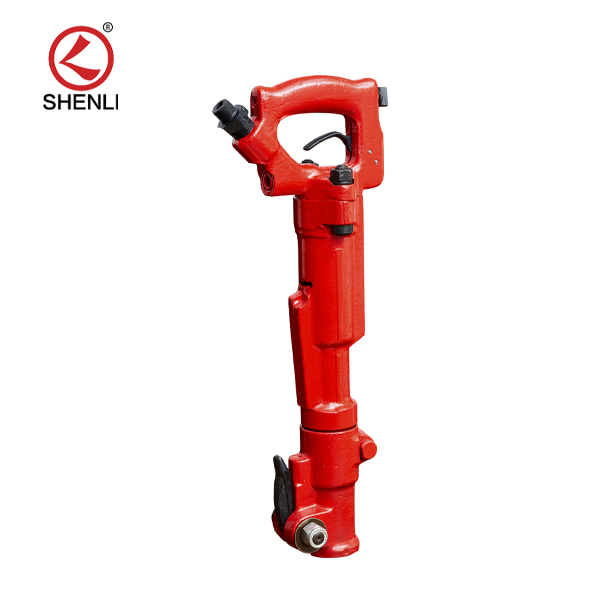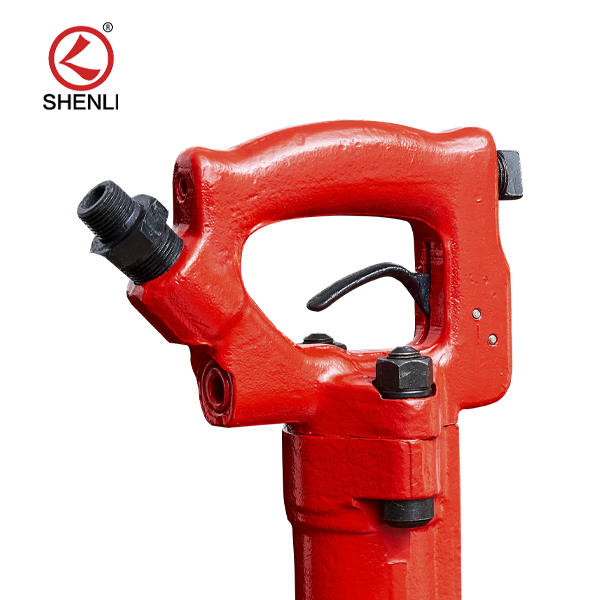 TCD20 Pneumatic Pick Air Shovel Cement Crusher Pneumatic Chipping Hammer
Product Description: The TCD-20 pneumatic pick is powered by compressed air using Japan's TOKU technology Crushing tools, features: lightweight, small size, large strike energy, high frequenc……
Product Description:
The TCD-20 pneumatic pick is powered by compressed air using Japan's TOKU technology Crushing tools, features: lightweight, small size, large strike energy, high frequency, whole Forging, not easy to damage, can work in all directions, suitable for narrow space operation, let you light The pine.
Applications:
Crushing asphalt, concrete, rock, as well as mining, bridge, road, municipal construction use
Feature:
High power and high productivity
Long piston stroke provides superior impact energy.
High durability and easy maintenance
Reinforced cup holder for durability
Replaceable bushings to protect cylinders from wear.
Simple structure and low maintenance
Technical parameter:
| | |
| --- | --- |
| Piston diameter (mm) | 42.85 |
| Piston stroke (mm) | 60 |
| Striking frequency(bpm) | 2000 |
| Net weight(kg) | 10.0 |
| Total length(mm) | 520 |
| Air consumption(m³) | 1.1 |
| Inner diameter of gas pipe(mm) | 19 |
| Brazing tail specification(mm) | R26*80 |
The TCD 20 Pneumatic Pick is here to make all your crushing needs easier than ever before! This top of the line tool combines Japans impressive TOKU technology with a lightweight and small sized design to provide unmatched power and versatility. Thanks to its large strike energy levels and high frequency capabilities our pneumatic pick will quickly become your favorite for any kind of crushing operation.
We crafted this pick using whole forging techniques allowing optimal durability while significantly minimizing any potential damage that may occur during use. Its compact size is also especially handy when working in small or narrow spaces where larger tools are impractical.
Our innovative approach allows for seamless work in every direction possible—horizontally, vertically or even upside down! This characteristic makes it an excellent choice even for tricky working conditions.
For those working in mines or quarries the TCD 20 Pneumatic Pick is a vital tool that will make their operations run smoother and more efficiently. The prime objective behind designing the TCD 20 pneumatic pick was keeping comfort and efficiency at a premium level when dealing with various crushing tasks. With its remarkable lightweight construction one can rest assured that working extended periods won't result in fatigue setting in while also allowing smooth operation even under cramped spaces due to its compact size—this multipurpose tool an optimal choice no matter how big or small a job might be.
While using our products safety features have not been put aside as measures have been implemented ensuring complete safety during usage. This persistent robustness would prove invaluable in tackling any challenge thrown the TCD 20s way and its reliable performance would keep you safe during usage. In summary the TCD 20 pneumatic pick is a tool that encapsulates all aspects of professional or personal excellence in crushing work efficiency and effectiveness.
Its lightweight construction and versatile nature make it an attractive proposition for professionals as well as hobbyists alike enabling significant productivity gains. Elevate your work with the TCD 20 pneumatic pick today! We recommend taking action and completing your purchase immediately. Doing so will prevent any missed opportunities or potential regrets later on.
Its crucial to make a prompt decision and not delay as this will ensure that you obtain the desired product or service.