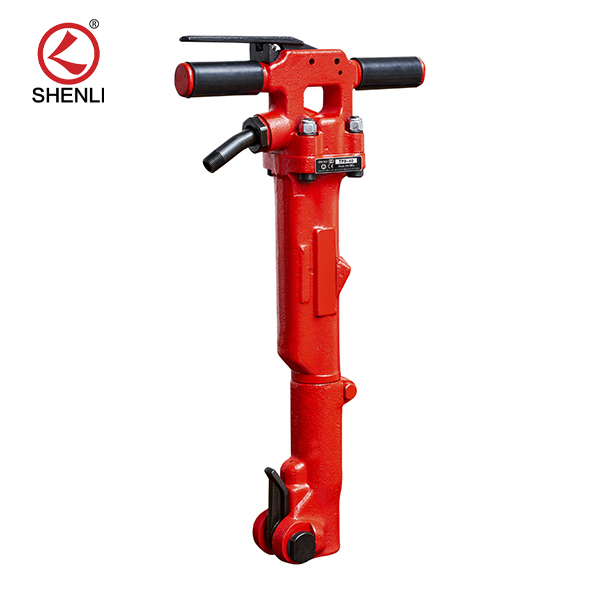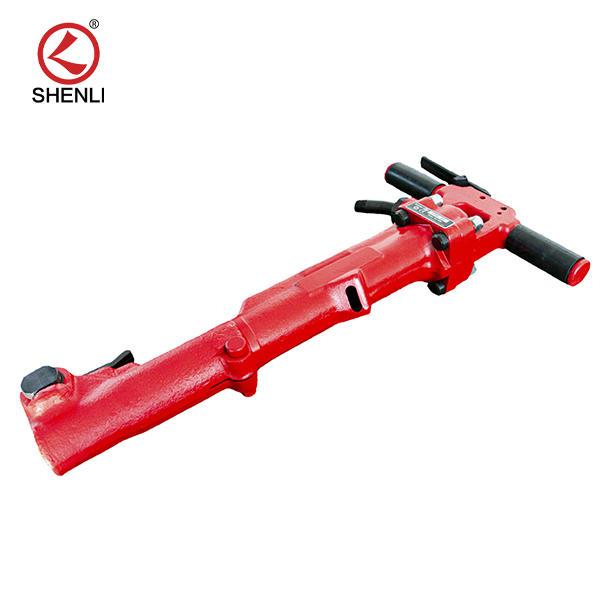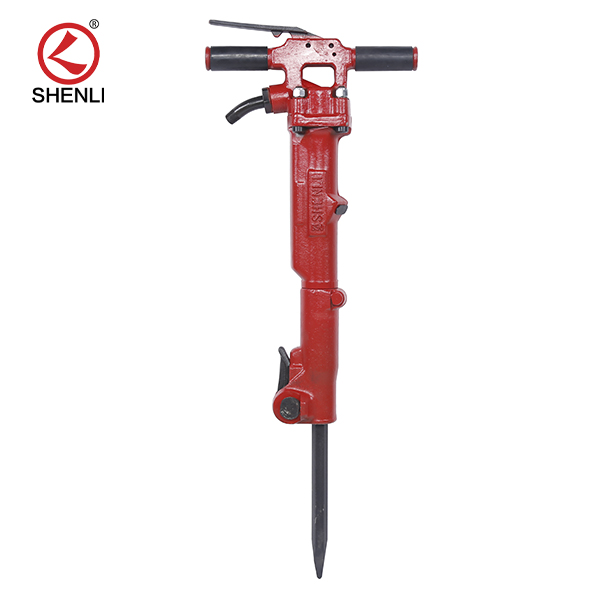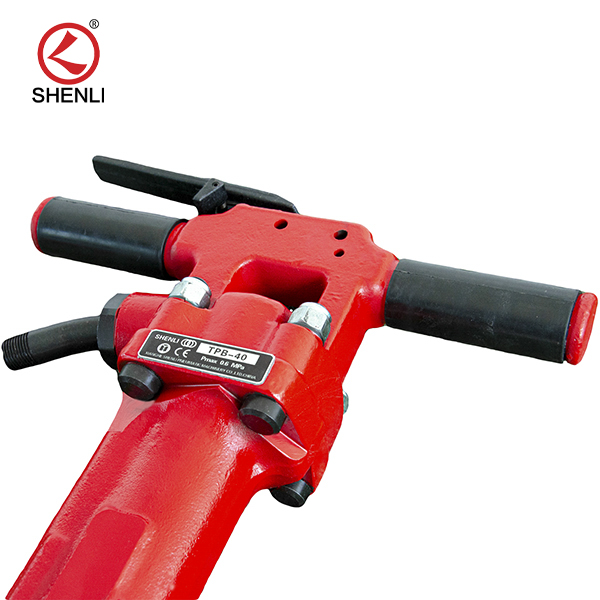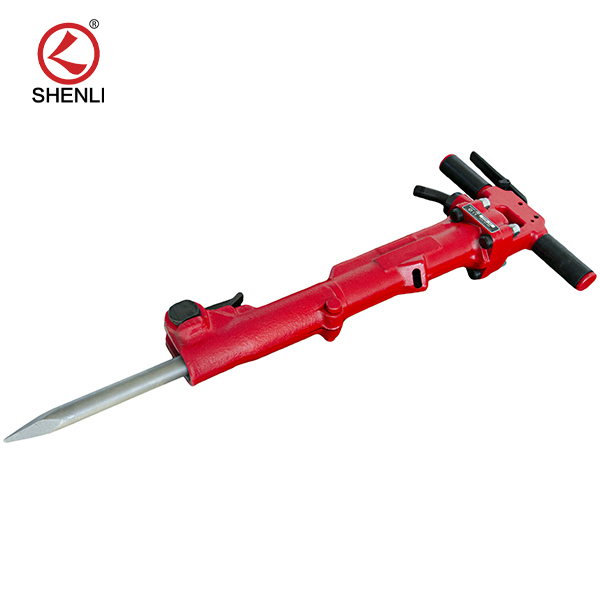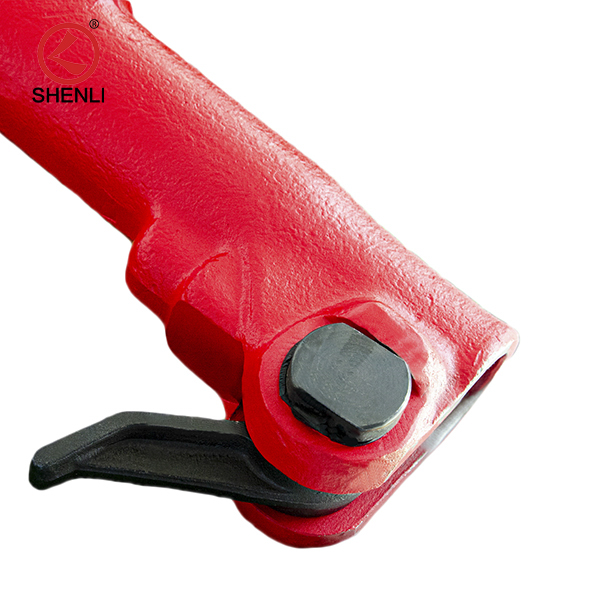 TPB40 Air Breaker Pavement Paving Breaker Air Concrete Breaker Pneumatic Pick
Product introduction: Tpb-40 pneumatic crushing pick is a tool powered by compressed air.The compressed air is distributed to both ends of the cylinder block in turn to make the hammer body recipro……
Product introduction:
Tpb-40 pneumatic crushing pick is a tool powered by compressed air.The compressed air is distributed to both ends of the cylinder block in turn to make the hammer body reciprocate impact the end of the drill, chisel the drill into the concrete layer, make it split into blocks.
FEATURE:
SHNNLI paving breakers are used in road construction and building foundation work site and used to break high-strength concrete.
Alloy steel forged parts provide maximum durability.
Original front head design for high durability.
Removable bushing to protect wear of front head.
Ergonomic Series Available:
Anti-vibration handle is available for workers healthcare.
Functions:
Forged latch retainer for quick chisel change.
4 bolts handle type for low running cost
Technical parameter:
| | |
| --- | --- |
| Model | TPB-40 |
| Piston diameter(mm) | 44 |
| Piston stroke(mm) | 146 |
| Frequency(B.P.M) | 1050 |
| Net weight(KG) | 18 |
| Total length(mm) | 660 |
| Air consumption(m³) | 1.6 |
| Air tube size(mm) | 19 |
| Brazing tail specification(mm) | R25*108 |
| Size of air inlet(P/T) | 3/4 |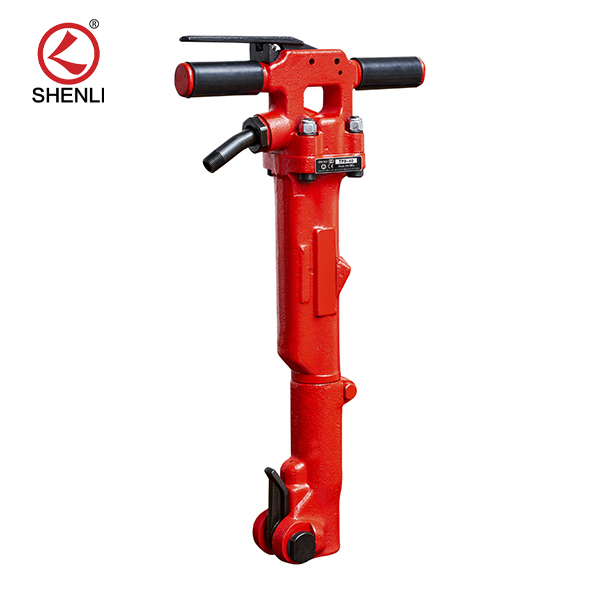 Efficient construction work demands powerful and durable tools -two qualities that define our Tpb 40 Pneumatic Crushing Pick. This innovative pneumatic tool is revolutionizing how high strength concrete blocks are broken in road construction and building foundation work sites across the world!
At the core of this tool lies a cylinder block powered by compressed air that drives hammer blows via reciprocation to impact drill heads chiseling through concrete layers until they split into manageable blocks – all with exceptional strength and precision.
But what truly sets this pick apart is its unparalleled durability, achieved through utilizing only premium quality alloy steel forged parts that guarantee long lasting strength and reliability under even the harshest working conditions. Whether you're looking for efficiency or durability our Tpb 40 Pneumatic Crushing Pick delivers both with ease! When it comes to tackling demanding tasks that require both robustness and competence the Tpb 40 Pneumatic Crushing Pick ticks all the boxes efficiently. Its design prioritizes simplicity; ensuring swift completion of any task with ease even during long hours of operation. The devices versatility is equally impressive; precisely whats needed across various applications such as road construction and building foundation work.
Whether breaking concrete on a construction site or demolishing a building this versatile tool is an essential item. In conclusion anyone engaged in construction or demolition should consider purchasing this reliable tool. With its excellent performance capabilities extended durability and flexible design; The Tpb 40 Pneumatic Crushing Pick remains indispensable to delivering exceptional outcomes on any project.
Don't delay any longer! Acquire the Tpb-40 Pneumatic Crushing Pick without hesitation and witness firsthand the incredible potency and effectiveness of this remarkable instrument!