TY24C Handheld Rock Drill Pneumatic Rock Drill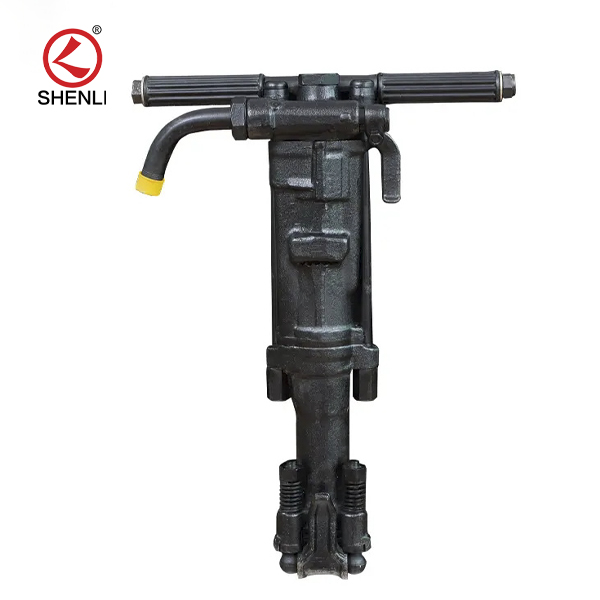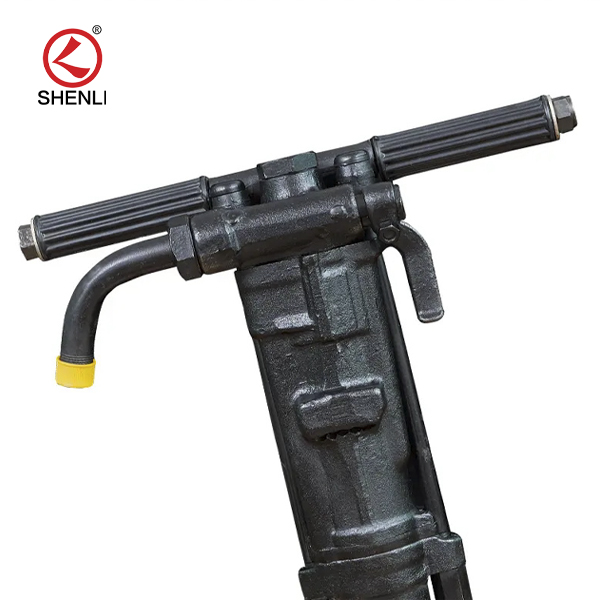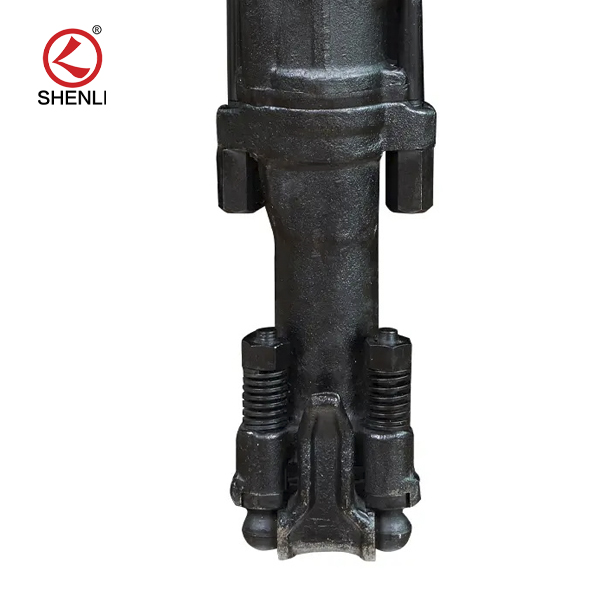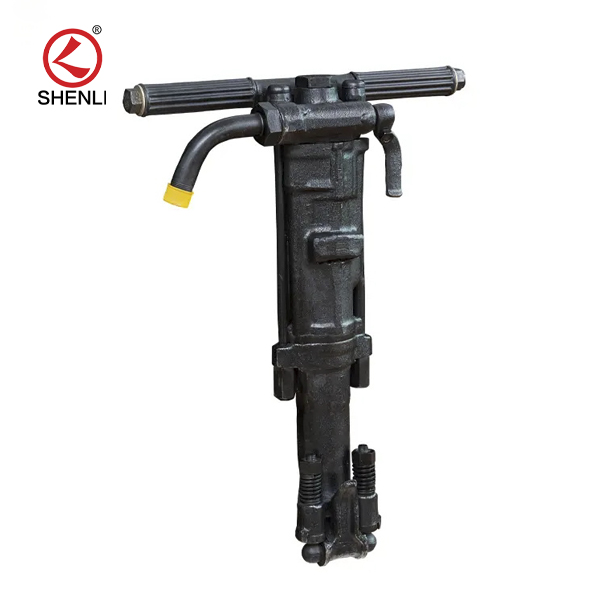 TY24C Handheld Rock Drill Pneumatic Rock Drill
Product Description: TY24C rock drill is a portable, small pneumatic hand-held rock drill. Its design and construction are based on safe and fuel-saving technology. It is suitable for secondary bla……
Product Description:
TY24C rock drill is a portable, small pneumatic hand-held rock drill. Its design and construction are based on safe and fuel-saving technology. It is suitable for secondary blasting operation, mining and tunneling, etc.
TY24CHand-held rock drills are mainly used for drilling and blasting in mines, railroads, water conservancy and rock projects, and can drill dry and wet rock drilling on medium-hard or hard rocks, and drill vertical or inclined holes downwards. In addition, our company provides all the TY24C rock drill parts as follows: piston, rotating sleeve, spiral rod, brass nut, valve set, ratchet, wind plate, tower spring, manipulating valve, shank body, cylinder body, main body, brazing sleeve, brazing card, brazing card bolt, oil injector, water injection valve body, fastening pin, ratchet pawl, air pipe nut, air pipe elbow, water needle, etc.
Application areas:
Mainly used in mining, railroad, water conservancy and stone works in the drilling of shell holes and secondary blasting and other operations.
Product features:
The operator is subjected to less machine vibration force, more powerful ballast force, and strong and durable parts. Especially suitable for drilling vertical downward blast holes.
Technical parameters:
| | |
| --- | --- |
| Weight (KG) |  27 |
| Length(MM) | 610 |
| Cylinder diameter(MM) | 66.7 |
| Piston stroke(MM) | 68 |
| Air consumption(m³/min) | 2.7 |
| Diameter of brazing tail(MM) | 22*108 |
| Working pressure(Mpa) | 0.5-0.63 |
| Suitable drilling diameter(MM) | 32-46 |
| Suitable drilling depth(M) | 5 |
| Inner diameter of gas pipe(MM) | 19 |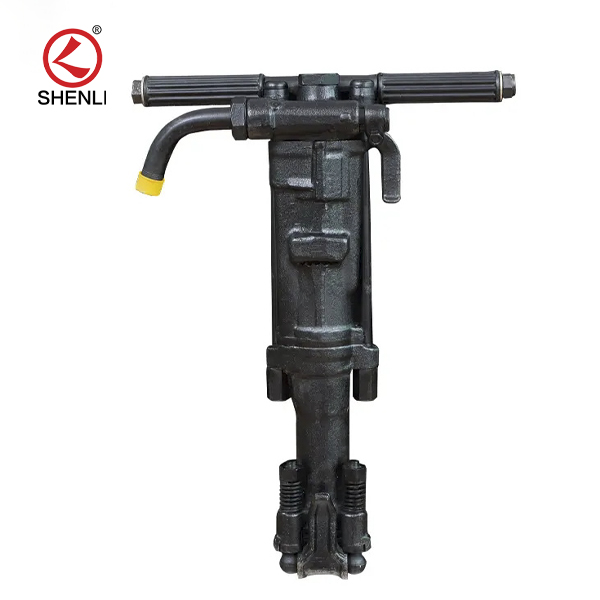 Introducing the User-Friendly TY24C Hand-Held Rock Drill
Do cumbersome rock drills tire you out? The new age of hand-held rock drills has arrived – meet the TY24C.
Perfectly portable and compact with sophisticated pneumatic features making it effortless to use. Keeping your safety and fuel efficiency preferences in mind; this drill does wonders for secondary blasting operations like mining or tunneling on tough rocks.
The good news continues; its size makes it convenient to transport coupled with flawless performance even in tight spaces! Yes! Don't be fooled by its size because this baby can pack a punch! With wet or dry options available on vertical or inclined surfaces on medium-hard or hard rocks too! Not just that- but its high-end design makes maintenance super easy reducing downtime significantly – maximizing output for your project's profitability prospectus- how incredible is that?! Environmental impact concerns are important too- rest assured, by choosing this drill you are reducing noise pollution and hazards. To ensure that your projects are executed successfully it is essential to have reliable equipment that can get the job done efficiently. Our company prides itself on providing high quality equipment coupled with unparalleled customer service to support you at all times so that you can concentrate on delivering desired results without concerns of equipment issues lingering.
We value our clients' specific requirements and work collaboratively with them towards personalized solutions tailored exclusively for each project because we know that every project has its unique demands. Our broad range of rock drilling equipment options includes the highly sought after TY24C Hand Held Rock Drill designed not only for its efficiency but also its safety features. This innovative tool is user friendly and guarantees optimal productivity while minimizing downtime during any rock project execution.
Allow us to assist you in meeting your set objectives by providing exceptional equipment solutions custom made just for you – contact us today to start reaping these benefits!