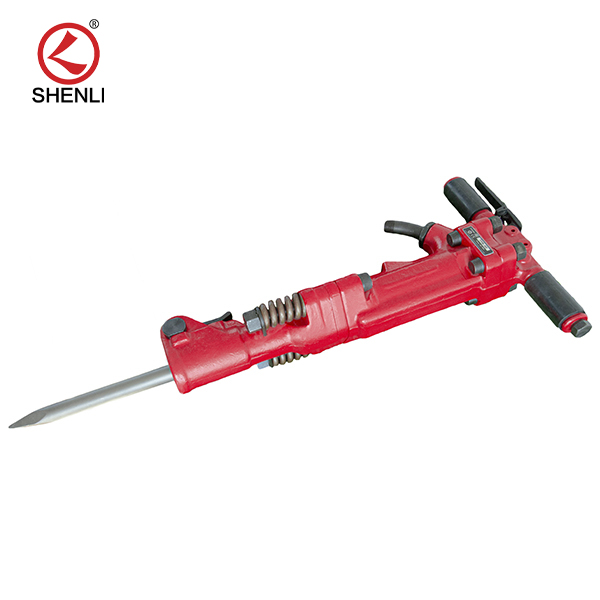 TPB60 Air Breaker Pavement Paving Breaker Air Concrete Breaker Pneumatic Pick
Product introduction: TPB-60 crusher adopts the mature technology of TOKU Group, Is compressed air as the power of the crushing tool, can efficiently complete the reinforced concrete, rock, leachin……
Product introduction:
TPB-60 crusher adopts the mature technology of TOKU Group, Is compressed air as the power of the crushing tool, can efficiently complete the reinforced concrete, rock, leaching green crushing work, with more horsepower, higher efficiency, longer life characteristics, especially suitable the crushing operation of extra-large, extra-thick, and extra-hard objects is mine, bridge, road, and municipal construction the ideal tool for foundation engineering construction!
FEATURE:
SHNNLI paving breakers are used in road construction and building foundation work site and used to break high-strength concrete.
High Durability Long Life:
Alloy steel forged parts provide maximum durability.
Original front head design for high durability.
Removable bushing to protect wear of front head.
Ergonomic Series Available:
Anti-vibration handle is available for workers healthcare.
Functions:
Forged latch retainer for quick chisel change.
4 bolts handle type for low running cost
Technical parameter:
Model

Piston

Diameter

mm

Piston

Stroke

mm

Percussive

Frequency

b.p.m

N.W

kg  lb

Length

mm

Air

Consumption

M3/min

Air Tube Lnner Diameter

mm

Bit Head Size

mm

Air Lnlet Size

PT

TPB-60
57.15
100
1400
30.0
66.0
645
2.0
19
1-1/8×6 or

1-14/×6

3/4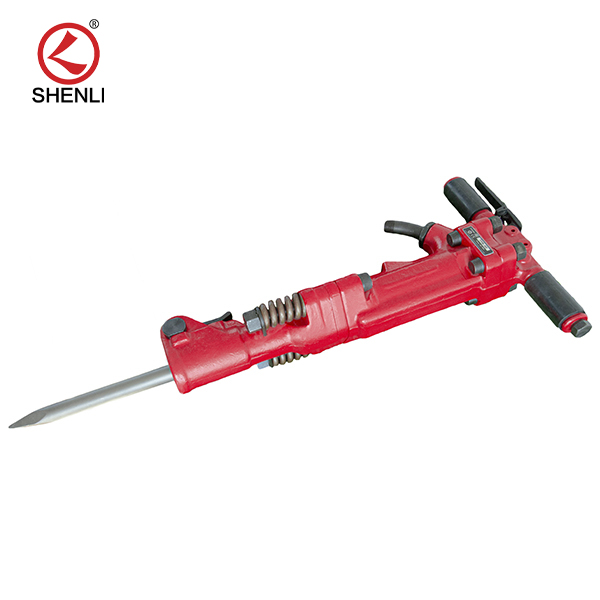 Get ready to witness unprecedented crushing power with the TPB 60 Crusher from TOKU Group. This remarkable machine can efficiently crush reinforced concrete, rock and leaching green materials making it an ideal tool for various foundation engineering construction projects.
The standout feature of this crusher is its use of compressed air as its power source delivering high levels of horsepower with greater efficiency compared to other models in todays market. With mature technology from TOKU Group embedded within this crusher users can count on exceptional performance that outshines competing machines.
The TPB 60 Crusher proves capable of crushing larger sized objects that range from thick to hard surfaces making it suitable for use in mining sites or even municipal construction projects like bridges or roads.
Experience fast results and superior quality crushing by using TPB 60 from TOKU Group. The TPB 60 is a well designed equipment piece that can tackle any job thrown at it with ease – making it a must have for any construction site. When dealing with construction work fast turnaround times are vital since profit margins depend greatly on project schedules.
Thats where this machine comes into play! Its state of the art technology ensures speedy completion of complicated crushing tasks without sacrificing quality or safety standards which translate into significant financial savings over time and increased productivity overall.
With tough built chassis featuring heavy duty materials that can withstand even the most rugged of working environments – you can trust this tool will always deliver high quality performance day after day even under extreme conditions because we all know how unpredictable nature can be!
Regardless of these great features though keep in mind like all mostly any other product out there some reasonable restrictions apply so look before leaping! If you're searching for a suitable crusher that guarantees effective performance look no further than the TPB 60 Crusher from TOKU Group. This powerful equipment delivers optimal results despite its relatively heavier weight that some workers may find challenging initially.
Nonetheless once you become accustomed to using it regularly handling the TPB 60 Crusher will be a breeze. This game changing product has been explicitly designed for construction workers worldwide seeking efficient and reliable machinery. Its commanding crushing technology and rugged construction makes it ideal for use on mine sites, bridges, roads or municipal projects – ensuring every task is completed with absolute precision.
With the TPB 60 at your disposal tackling tough crushing jobs becomes effortless; allowing you to achieve outstanding results on any project.