Y18 Handheld rock drill Pneumatic Rock Drill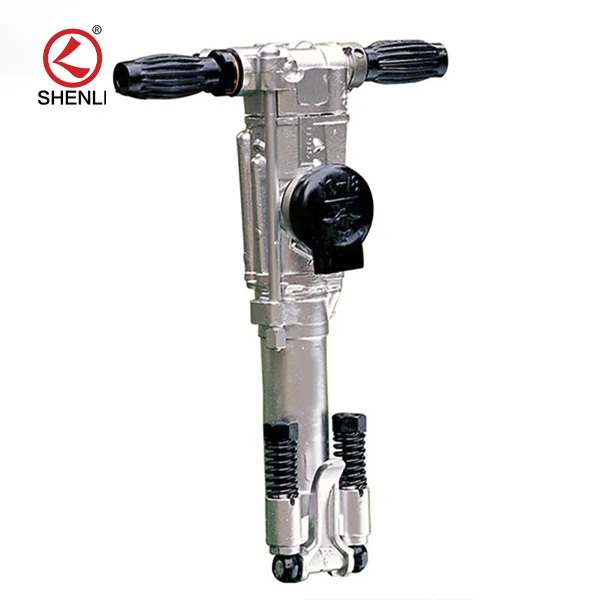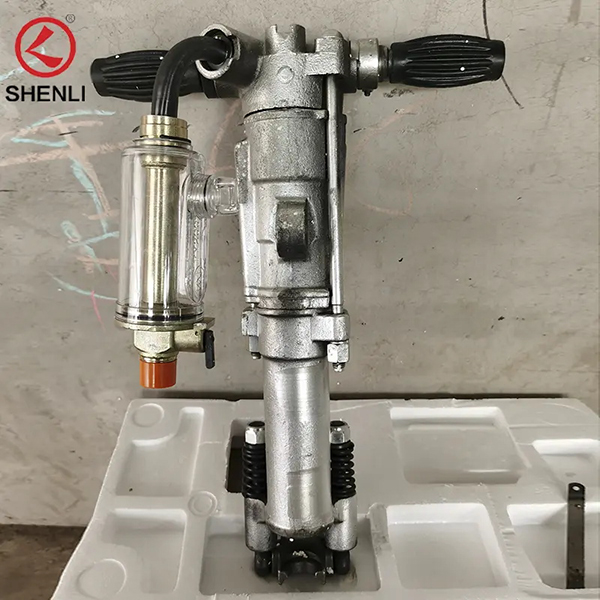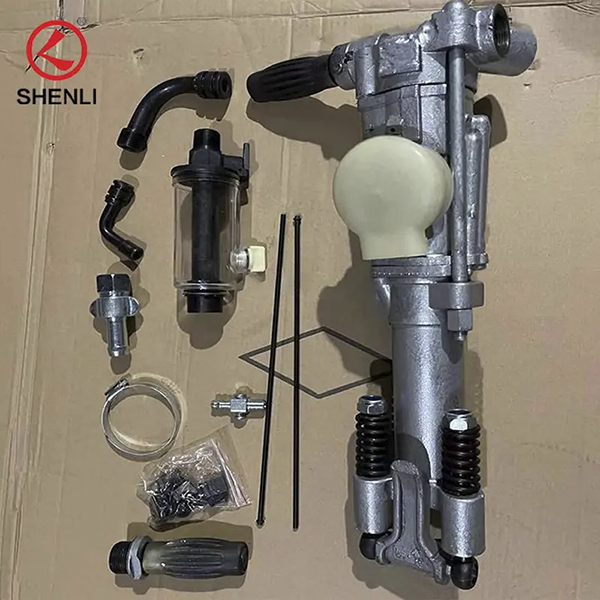 Y18 Handheld rock drill Pneumatic Rock Drill
Product Description: Y18 hand – held and air – leg drill is suitable for drilling and blasting holes on soft, medium and hard rocks and W-1.5/4, W-1.8/5, W-2/5 and other air compressors……
Product Description:
Y18 hand – held and air – leg drill is suitable for drilling and blasting holes on soft, medium and hard rocks and W-1.5/4, W-1.8/5, W-2/5 and other air compressors, widely used in mines, water li, prospecting, quarrying, highway, transportation and national defense projects.When held in hand, it can be drilled in all directions. Air leg drilling can be matched with FT100 air leg drilling horizontal and sloping holes.
Hand-held rock drills are mainly used for drilling and blasting in mines, railroads, water conservancy and rock projects, and can drill dry and wet rock drilling on medium-hard or hard rocks, and drill vertical or inclined holes downwards. In addition, our company provides all the Y26 rock drill parts as follows: piston, rotating sleeve, spiral rod, brass nut, valve set, ratchet, wind plate, tower spring, manipulating valve, shank body, cylinder body, main body, brazing sleeve, brazing card, brazing card bolt, oil injector, water injection valve body, fastening pin, ratchet pawl, air pipe nut, air pipe elbow, water needle, etc.
Mainly used in mining, railroad, water conservancy and stone works in the drilling of shell holes and secondary blasting and other operations.
Product features:
The operator is subjected to less machine vibration force, more powerful ballast force, and strong and durable parts. Especially suitable for drilling vertical downward blast holes.
Technical parameters:
| | |
| --- | --- |
| Model | Y018 |
| Weight(KG) | 18 |
| Length(MM) | 550 |
| Cylinder diameter(MM) | 58 |
| Piston stroke(MM) | 45 |
| Pneumatic tube inner diameter(MM) | 19 |
| Water pipe inner diameter(MM) | 8 |
| Air pressure(MPA) | 0.35-0.5 |
| Water pressure | ≤Use of air pressure |
| Air consumption(m³/min) | 1.3 |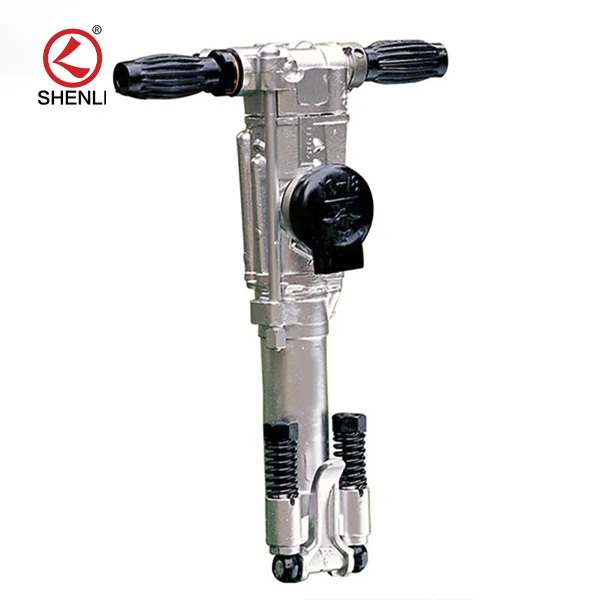 Efficiently meeting all your drilling needs on soft, medium or hard rocks is the mighty Y18 hand held and air leg drill! The tools compatibility with W 1.5/4,W 1.8/5,W 2/5 alongside other air compressors makes it incredibly versatile; thus ideal for deployment across diverse environments including mines,wateirli means reservoirs ,prospecting sites ,quarries highways,lake sidings as well as national defense projects. This handheld drill offers maximum flexibility due to its 360 degree directional abilities allowing you unparalleled freedom of movement regardless of the angle you want to create a hole from.
With an additional FT100 air leg system attached the efficient control capabilities enable the drilling of horizontal and sloping holes with great ease.
Also the Y18 hand held and air leg drill is incredibly rugged and reliable. Its sturdy construction guarantees long lasting service while its ergonomic design ensures ease of use reduced vibrations and operator comfort especially during extended periods of usage. Lastly its high precision components make it effective for drilling holes in a variety of rock types to deliver consistent performance with reliable results every time.
When it comes to carrying out intricate drilling operations like mining excavation or road development or even critical defense projects nothing beats having a versatile Y18 hand held and air leg drill by your side! Experience unmatched efficiency powered by top notch quality only offered by this exceptional equipment that promises ultimate precision as well as durability in every single task you undertake. Not just any regular option out there – investing in this high performing drilling device will ensure optimal results day in day out without fail! Don't look elsewhere; get hold of one today with its up to date features engineered into an unbreakable design – making it perfect not just for any drilling operation you have on hand but the go to choice!