jack hammer vs chipping hammer
Tearing apart concrete and other hard surfaces on a job site requires the use of specialized tools, and two of the most well-known options are the jack hammer and chipping hammer. Each tool offers unique features and drawbacks to consider before making your selection, so let's break down their differences to help you make an informed decision.
Built to tackle challenging demolition projects, the jack hammer is a highly impactful tool. By employing an electric motor or air compressor to fuel its operation, manpower is replaced with robust piston-driven action that take the form of precise strikes against whatever surface is targeted. This powerful force allows for the swift and efficient breaking up of concrete and other hard materials as well as drilling and chiseling work. The benefit of a jack hammer is clear – tremendous power at your disposal for large-scale material breakdown.
By comparison, the chipping hammer is an ideal tool for more specific demolition projects. Whether it is powered by an electric motor or air compressor, it uses a hammer-like bit to delicately chip away material until it breaks up. It is an excellent tool for smaller jobs such as removing tiles or demolishing small segments of concrete. Mortar joints can be taken off as well, plus other delicate hammering tasks can be completed with accuracy. The main advantage of the chipping hammer lies in its precision – small sections can be eliminated with precision while avoiding damage to the surrounding material.
To determine the most suitable hammer for a project, its scope must be carefully considered. If your work requires extensive destruction, then favor the exuberant power of a jack hammer. A chipping hammer works well when handling smaller, more delicate tasks.
When deciding which tool is best suited to the job, there are additional elements to think about. If you're in a residential area, you may value the acquisition of a jack hammer which offers less noise and reduced vibrational levels. Additionally, you should take into account that chipping hammers often come with a higher price tag than jack hammers, so it's worth considering your budget before making your final selection.
When tackling a demolition project, the jack hammer and chipping hammer are both great options, with the best tool to use hinging on the extent of the job. For ideas on which tool is most ideal, consider reaching out to a competent demolition contractor for their opinion.
It is essential to recognize the distinction between a jack hammer and a chipping hammer so that you can pick the most fitting tool when tackling a construction project. Each tool has their own specific pros and cons, and thus it is important to know which one will be ideal for the task at hand.
The strength and power of a jack hammer is remarkable. Powered by electricity or compressed air, a jack hammer is able to generate a reciprocal or hammering motion, making it an invaluable tool for breaking through tough materials like concrete and asphalt. In only a few short minutes, the strength of a jack hammer can easily rip through even the most durable of surfaces.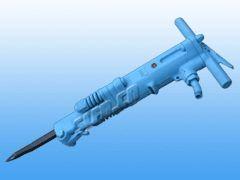 Instead of relying on the traditional and tried-and-true hammering motion, a chipping hammer employs an entirely different method to break up hard materials like concrete, bricks, and stone. This technique entails multiple rapid jolts to gradually chip away at the material until the desired result is achieved.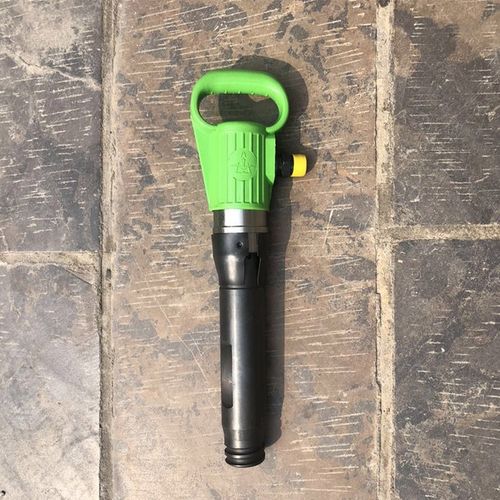 Deciding which tool to use is dependent on the task at hand – a jack hammer should be used to break through thicker surfaces such as concrete and asphalt, whereas a chipping hammer is better fit for bricks and stones that are softer in nature.
When comparing power, jack hammers beat out chipping hammers; they are more adept at demolishing thick and firm materials, whereas chipping hammers are better equipped for softer grounds. Additionally, jack hammers can break through compounds more quickly when compared to chipping hammers.
For many projects in the construction or building industry, the choice of the hammer is paramount. And when it comes to a comparison between jack hammers and chipping hammers, jack hammers are substantially more costly. This is in large part due to the fact that they necessitate an additional power source — such as compressed air or electricity — making them an extravagance that many people cannot afford.
With its powerful force, using a jack hammer can easily lead to serious harm if safety precautions are not taken. That is why wearing protective gear and adhering to all safety protocols is absolutely essential when operating this type of tool. In comparison, chipping hammers are typically much less hazardous and could be used with less security measures applied.
Unlike jack hammers, which use a vehement and sudden motion, chipping hammers apply a milder and steadier progression. Hence, it is less hazardous to operate a chipping hammer incorrectly, making them an ideal choice for amateur users.
In making the decision of which tool is best suited for your task, you must consider the specifics of what is being asked of it. Jackhammers are adept at rapidly deconstructing thick, solid materials, yet come with a heftier price tag and additional wattage requirements. Alternatively, chipping hammers can meet the needs of softer material, and often come with an increased level of safety as well as user-friendly operation.
In the end, when it comes to selecting between a jack hammer and a chipping hammer, the decision depends upon the allocated budget and the exact task at hand. Once one understands the ramifications of each option, it is much simpler to decide and pick the instrument most fitted for the activity.
Previous:
mining jack hammer
Next:
eberth jack hammer